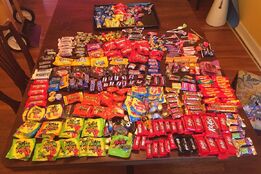 Welcome to The Candy Encyclopedia
Merry Christmas!
We're a collaborative community website about the history of candy. This wiki covers all types of candy such as chocolate, caramel, taffy, and more. If you want to add an article about your favorite candy, go ahead.
Rules
No swearing/bad language.
No NSFW content on the wiki.
All articles must be candy related.
No bullying administrators or moderators, it could get you blocked from the wiki.
If you notice any problems with the wiki, message an administrator or moderator so it can be fixed.
Have fun!
Today's featured article, 5th Avenue

The 5th Avenue is a candy bar introduced in 1936, consisting of peanut butter crunch layers enrobed in chocolate. It is produced and marketed by The Hershey Company.
The bar is similar in composition to the Butterfinger candy bar, first developed and manufactured by Curtiss Candy Company, and later manufactured by successors including Nestlé and Ferrara.

List of countries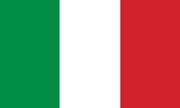 Links
Join our official Discord server!